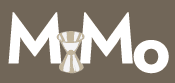 Mixology Monday this month, brought to us by Dennis at Rock and Rye, highlights "forgotten cocktails."
I suppose everyone has a different threshold for when a cocktail recipe is "forgotten"…the average person who doesn't frequent "serious" cocktail bars wouldn't recognize a Japanese, for example, but if you've hung out at Rob Roy or Vessel in Seattle regularly, you've probably had one in the last year.  Again, if you'd read Vintage Spirits and Forgotten Cocktails, then you'd probably say that Curacao Punch was no longer "forgotten."
But try to walk into a bar, even most of the serious ones we tend to frequent, and Curacao Punch isn't easy to find.  Murray Stenson looked at my blankly, and so have a number of other serious bartenders in several cities.  So I'm going to claim that Curacao Punch still fits this month's theme.
Frankly, the recipe in Ted Haigh's book is something I find damned near undrinkable.  He uses 2 full ounces of Curacao, compared to 1 ounce each of cognac and rum.  Let that sink in, in its sticky orange glory.  This might be historically accurate, but unless you're looking for an adult orange snowcone, dial back on ratios here.  My own favorite was posted by Adam Elmegirab, of Boker's Bitters in Scotland fame, and I've tinkered with it a bit here.
In particular, I find that I prefer a mix of overproof aged Jamaican rum, aged agricole rhum, and cognac.  The nice thing here is you can tailor this to local conditions and ingredients, so if all you get is Appleton V/X, you're still gonna be seriously happy.  The Curacao should not be Cointreau, this demands richness rather than the drier crisper Cointreau.  Clement Creole Shrubb or the original Senior of Senior Curacao are optimal here.
2 oz  cognac (here:  Remy VS)

1 oz aged Jamaican rum (here:  Smith and Cross Navy Strength)

1 oz aged Martinique agricole rhum (here:  Saint James Ambre)

1/2 oz curacao (here:  Clement Creole Shrubb)

1/2 oz lemon juice

1 oz water (not soda water, just cold filtered water)

1 heaping barspoon cane syrup (3:1 in this case)

Shake and strain onto cracked and shaved ice, garnish with berries or whatever you have.
The effect here is a subtle mix of brandy and rum flavors, with a bit of orange on the finish.  The overproof Jamaican rum  adds a decent but mellow burn, so you're not going to mistake this for a soft drink.  (Don't use white Wray and Nephew here, by the way, you want aged flavors, so sacrifice overproof for aged.  Appleton 12 is amazing here too, the Reserve is great, and the V/X is perfectly sufficient)  The sweetness stays in the background, and I find this much more balanced than the recipe from Ted Haigh's book (sorry, Ted).
Not complicated, but a classic which deserves to be much more well-known in the bars of the West Coast.